The summer is already here together with the high temperatures and stifling heat. In order to combat it, there's nothing better than spending all day at the beach, sunbathing and refreshing yourself in the sea when needed.
Today, we will talk about the trends for men facing this hot summer of 2017, but we are already advancing a small spoiler: in terms of footwear, buying printed espadrilles online is probably the wisest decision.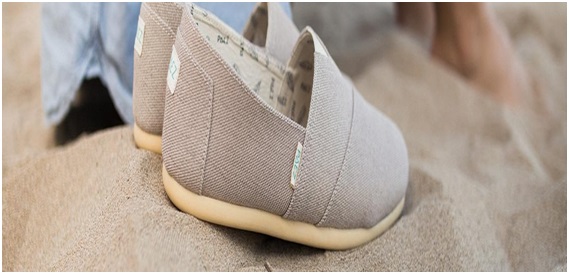 Image: paez.com
Hats & Caps
Glamour or simplicity? Why should we have to choose? In addition to protecting your head from the scorching summer sun, a hat always brings a touch of unmistakable style: bohemian and casual but elegant and stylish at the same time.
As for the caps, here we must be more careful when choosing the right one, as a wrong choice of this add-on can ruin the rest of our outfit.
Sunglasses
These are not only a matter of fashion, but are vitally important to protect our eyes, so when buying them do not skimp. We must make sure that the sunglasses that we buy have the necessary protection certification.
As for style, rounded-shape glasses and thick saddles are the most trendy this summer. Even so, the famousWayfarers are always a perfect choice to match almost any outfit.
Plain or striped t-shirts
When we are getting ready to go to the beach, we have a wide variety of options when choosing a t-shirt: smooth, with or without breast pockets, with light patterns or the classic dark blue stripe ones on the most Navy style.
These simple models are safe bets when dressing a fresh and informal look without losing the class and good taste at any time.
Short swimsuits
The surfing swimsuits that covered down to the knee are falling into disuse. In recent years short swimsuitsare becoming more and more popular, and it looks like this trend is going to continue during this summer.
As for the prints, the classics are back! Simple, austere and stylish designs. Swimsuits of a single color (formal and neutral or daring and shocking colors), or with patterns of stripes anddots will flood the beaches in the upcoming weeks.
Printed espadrilles
Even if it follows a traditional concept, its capacity for renovation and adaptation has made espadrilles a very trendy footwear nowadays.
As we've commented before: The printed espadrilles are one of the trendiest complements this summer as far as the footwear fashion is concerned. They are comfortable, versatile and very stylish. In addition, the variety of options when choosing models and designs is enormous.
If you still do not have a pair in your closet, go get them. When you discover how comfortable they are and the endless possibilities they offer you when it comes to combining them, you'll set aside the rest of your footwear.
Have you taken note? Well, now you have no excuse! Look cool on your summer outfit when you go to the beach.