There are many things that go into designing the perfect office. The space should be representative of the company, of its goals and accomplishments. It should reflect the ideals of the owners, and it should be a welcoming environment that stimulates productivity and growth. Because the design of an office is so crucial to the overall company, picking the right design firm can be particularly challenging. They need to be capable of understanding your needs, desires, and budget without sacrificing their talent and expertise. Finding the right office design company can be hard, but it does not have to be impossible. With these helpful tips, you can be certain of your selection for this important part of business development.
Keep From Being Bamboozled by an Inexperienced Company
Many businesses often feel swindled and taken advantage of by companies that are supposed to provide top quality services like office design. The process itself is painstaking enough already, and no business owner needs to feel even more overwhelmed by a con company. In order to prevent this tragedy from happening, you should evaluate the honesty of the company in question.
To start with, examine whether or not the company is upfront, truthful, and dependable with their initial actions. If they respond in a professional, timely matter, keep deadlines, and remain informative, there is a good chance that they can be trusted. An amicable staff and willingness to disclose information is also indicative of this crucial quality.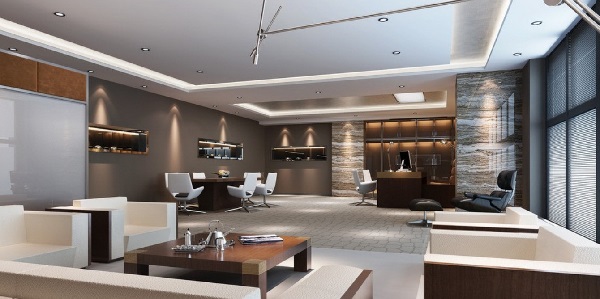 Inspect the Legitimacy of Potential Products
Not every office design company will have their own products, but most will offer warranties on the furniture, décor, and packages they provide. This type of guarantee about the legitimacy of the operation can go a long way in proving the experience, talent, and expertise of an office design company.
Their particular packages should also indicate a certain amount of flexibility, comprehension, and support, because these factors are pivotal in providing a qualitative service. No company should try to force any specific plan or design on you or refuse to take your needs and requests into account, and a well-composed package will reveal any malicious intent.
Determine the Financial State of the Company
An office design company has a fairly large market these days, with the importance of office furniture and layout being stressed so heavily. If a company is talented, capable, and reliable, they will be profitable. They should not charge an obscene amount, and their rates should reflect their skillset. A quality office design company will be fiscally healthy, and you will be able to determine their overall appropriateness for your business.
A company that tries to take money from you will hide certain elements from a contract, misleadingly list the costs for each item or service, and find other ways to draw out the expenses. The company should be able to provide clear, concise contracts with obviously indicated prices and products. That way, you can determine where the company stands in terms of what you are looking for.