If your business is an online store and you need a new website, we can build you one with any type of functionality you require and on a reliable Magento platform. We Are Apps are an Australian web design agency located a walking distance from Melbourne and provide high quality Magento ecommerce development services. We've worked with a large number of clients from a wide range of industries, including online stores. If you are looking for a reliable, professional and experienced team for your Magento web design needs you came at the right place. One of our friendly consultants will come out to see you at your location to discuss the scope of your project and your needs. Then we will guide you through the process of the Magento web development, including high quality web design, the development of all necessary functionality and testing. We will keep refining it until you are entirely happy with the end product.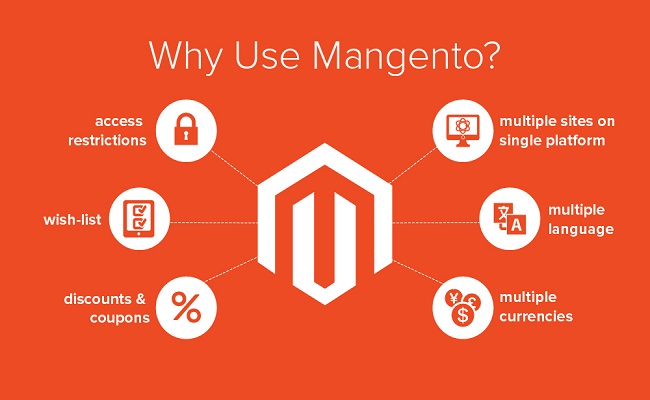 Why Develop in Magento?
Why develop the ecommerce website on Magento as opposed to any other platform? Magento is reliable and allows us to develop any kind of functionality and make any sort of customization required. A great thing about this platform is that once the website is developed it is entirely yours and you don't need to pay any ongoing fees unlike with some other platforms in the market. Once your website is ready we will provide you with training at no extra charge so you are able to upload the content products, change the prices etc. yourself.
How to get started?
Getting started is really easy. All you have to do is have an idea of what you would like to achieve: what functionality you will need and what design should be like. For inspiration we always recommend you browse through your competitors' websites and take note of things that you like and you don't. Next thing you need to do is contact us to book a free consult with one of our experts so we can discuss your projects and define the scope. Getting started is very easy and the project will be a lot of fun!