Most people have at least one smartphone wasting away somewhere in the house, which is because most gadgets last for about two years before malfunctioning. You have probably noticed that the phone you bought last year before Christmas is feeling kind of outdated today. Well, you are not alone! About a decade ago, Motorola had a phone brand (RAZR) that lasted for about five years on top of the market until Apple introduced its first iPhone. It 's hard to even imagine that a particular phone brand would last five years as the best-selling in the market today. This is because the smartphone companies compete to be on top by producing improved and more advanced devices as quickly as possible, thus flooding the market with different products. The lifespan of smartphones have decreased mainly because of the following reasons.
Technology, Competition and Ready Market
With the rapidly advancing technology, the need to be on top of the industry and a vast index of consumer demand, a lot of smartphones are being introduced into the market today. These new gadgets come with more improved features, are faster and flashier than their predecessors. Moreover, smartphone companies tell their customers to stay on the lookout for new and more improved devices. Also, with every new product, these companies advise their consumers that previously released devices are obsolete. People, especially the youth compete amongst themselves to see who has the latest and the best smartphone on the market, meaning that they will go for the latest trends.
The Shelf Life
This is the duration in which a product stays on the market before being considered not suitable for consumption, use or sale. A while ago, the shelf life of a smartphone was estimated to be about three years, but today, just six months are enough for a product's shelf life to end. In most cases, after smartphones reach their profitability peak, their shelf life ends.
The Future
The majority of people seem to agree that the rate at which smartphones are being produced will slow down at some time in future. This means that the lifespan of smartphone devices will be longer, either as a result of the consumers' inability to absorb all fresh products as fast as before or the saturation level of the market will have been reached. At that time, manufacturing companies will realise that it is time for them to change gears and approach the market in a different way, and at a slower pace. However, before the slowdown, you still have ample time to enjoy more improved and quality products.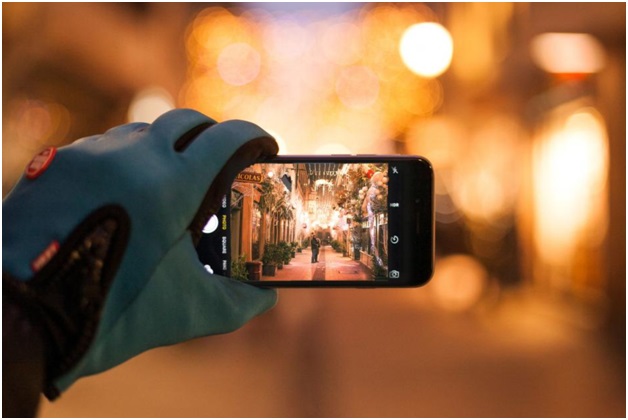 Ways to Discharge Unwanted Phones
There are numerous methods that you can use to get rid of old and unwanted phones, including selling them to interested parties for recycling. For instance, the Environmental Protection Agency and various electrical manufacturing companies provide a way for consumers to recycle their phones and other electrical devices.
Today, there are new improved and more advanced smartphones in the market today, among them being:
The iPhone 7 Plus
Of all the smart phones, Iphone7 Plus is probably the best looking of them all, featuring an appealing 5.5-inch screen. If you fancy iPhone operating system, this phone should be your first priority. It operates on iOS 10, which is Apple's greatest and latest mobile operating system. Get this smart device and be guaranteed that you own the best smartphone around and compare against other great deals with Broadband Choices.
However, Apple chose not to change the iPhone 6S design and instead enhanced the phone with a rerouted antenna line and upgraded camera, which now has a 12MP sensor that is capable of a 2X optical zoom, coupled with a newly integrated camera bump. It also comes with a waterproof casing that featuring new glamorous colours to satisfy your desire.
Other new and improved smartphones include Samsung Galaxy S8, Google Pixel, LG G6, OnePlus 3T, Huawei P10, iPhone SE, HTC10, Lenovo P2 and Motorola Moto X Force. These are among the phones that made it to the top ten best 2017 smartphones.
Conclusion
With the rapidly improving technology and competition, smartphone companies are always trying to outsmart each other. Everyone wants to access the most prestigious phone with the most advanced features before their friends do. It is this kind of competition that is driving the smartphone market today, leading to new improved products being injected into the market every day.