For many couples who are soon to tie the knot, wedding photography is something that they don't mind spending a little bit more on. After all, when you only get to enjoy your wedding day once (even though more people than ever are renewing their wedding vows), it's important to make sure that you have some wonderful photographic memories to remember it by. Here are some top tips for anyone hoping to get high quality wedding photography at an affordable price.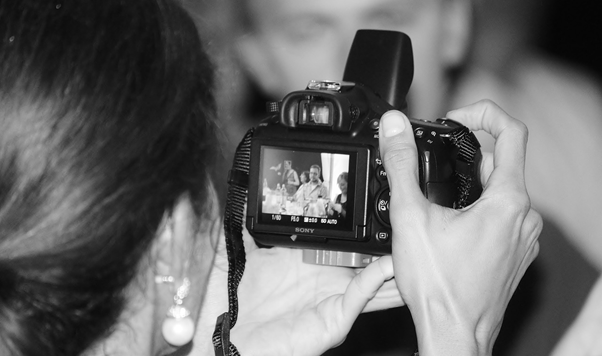 1.      Start Researching Early
When looking for a wedding photographer, the earlier, the better. Make wedding photographs one of your top priorities when planning, as booking an affordable wedding photographer in Melbourne months or maybe even years in advance often means that you can make some decent savings. On the other hand, waiting until the last minute will mean that you'll have to battle high demand to even find a good photographer in the first place, and when you do you can expect to have to pay a premium for their services.
2.      Student Photographers
Many brides- and bridegrooms-to-be worry about employing a student photographer to take their precious wedding snaps, however, when you choose the right person this can be a great way of saving money on this essential part of your wedding. Many photography students are in need of photographic subjects to build up their portfolio, so providing that you allow them to use your photographs for this purpose, it's a very beneficial situation for both parties.
3.      Guest Photographs
Often, some of the best photographs from weddings are unpoised and unplanned, taken by guests on the off chance. So, at your wedding day, a great way to increase your chances of getting a huge selection of wonderful photographs is to allow your guests to take photographs, or even place disposable cameras on tables for your wedding guests to use.
4.      Choose Digital
Getting every single one of your wedding photographs printed can work out to be seriously costly. When booking your wedding photographer, be sure to make sure that they offer digital versions of your photos so that you can save money by only printing the best ones. If you only get digital copies of your photographs, be sure to request permission to reprint them from the photographer, as most good photograph printing shops won't print professional wedding photos without this.
5.      Hire for Less Hours
Most couples want to have their photographer there at all the most important parts of their wedding day, for example walking down the aisle, saying their vows, and the first kiss as husband and wife at the ceremony, along with all the main moments from the wedding reception such as the best man's speech and the first dance. Working out your day so that your photographer can capture all of these moments in a shorter time frame, or getting alternative photographers such as guests or students for certain moments, can definitely work out cheaper.
Good wedding photography doesn't come cheap, however, with the right tricks and strategies, you can save money and still get the perfect snaps.