The Mile High city has an enormous array of experiences to offer visitors and residents alike, and you don't have to be loaded with riches to do it! Denver is an absolute Rocky Mountain gem among all the Colorado cities, and no one can blame you if you're already looking ahead to what the city has to offer even as you're just starting out with an RV rental. However, just like every major city Denver can become very expensive if you're not watching the budget. The good news is that there are many free things to do in Denver that you will enjoy!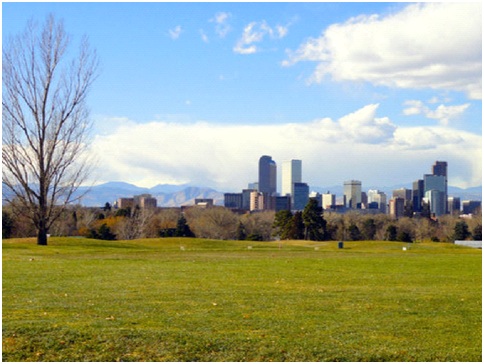 Visit the Golden Triangle
Art lovers will absolutely love this one. Even if you have just a passing appreciation for art, it's hard not to be thoroughly impressed by the range and beauty of the artwork displayed by the large number of art shops and boutiques in the famed "Golden Triangle" of Denver. There are many walking tours of this area, including the famed First Friday Art Walk that is free and takes place the first Friday of every month to introduce visitors and residents alike to the incredible art of Denver's Golden Triangle art district.
Craft Brewing Tours
Do you enjoy quality craft beer? Denver is not only home to a wide array of independent brewers, but many of them offer free samples of their most popular beverages during a free tour. This is a great way to see some of the impressive craft breweries that are giving Denver a name as a really great beer town, as well as a nice short list of favorite local craft beers for any pub crawls you decide on later.
Colorado State Capital Tour
They just don't make buildings like this anymore. Though to be fair, there are currently better things for politicians to be spending money on. The free tour takes you through an incredibly designed building with stained glass, white granite, and a variety of colored marble. Add in some serious gold plating and an open air deck that gives some of the best views of the city (and the surrounding Rocky Mountains) in all of Denver and political or not, this is one freebie you won't want to miss.
Cherry Creek Bike Path
Outdoor lovers will have no complaints with the beauty of the Cherry Creek Bike Path. Stretched out fully this path is over 40 miles long and offers incredible views of the great outdoors and the Rocky Mountains around the Denver area. Walk, roller blade, hike, or cycle – you have plenty of options on how to get around and enjoy the best of the great outdoors.
Visit the Tattered Cover Book Store
Considered one of the largest and best independent bookstores in the entire country, this is a fantastic stop and an absolute must visit for anyone who enjoys the written word. There are several branches but the ones at Denver Union Station and the Lowenstein Theater are stunning and offer incredible ambiance, lectures & readings from famous authors, and a great old school experience that makes them the talk of Denver and the bookstore world.
As you can see, there's plenty of fun to be had in Denver for free!