From historical monuments to crowded shopping malls, from Mughal gardens to Delhi University campus, the capital city has multiple personalities. Delhi, the capital of India, is situated in northern India and stands on the west bank of Yamuna River bounded by Uttar Pradesh and on the north, west and south by Haryana.
The influence of religious diversity can be seen in the city along with the cultural impact of the Mughal, the ancient Indian and the British. There are many beautiful gardens in the city, away from pollution and busy city life that provide opportunities to walk leisurely in the midst of greenery. The capital city is divided into two sections popularly known as Purani Dilli or Old Delhi and Nayi Dilli or New Delhi. Old Delhi is popular for its ancient culture and monuments along with its overcrowded gastronomical lanes. When it comes to food one has to touch upon the street food of Delhi. From chats to kebabs to desserts one can find everything in the narrow streets of the city.
There are various heritage monuments in the city. If you are touring the city for the first time you should make it a point to visit all these place listed below and more –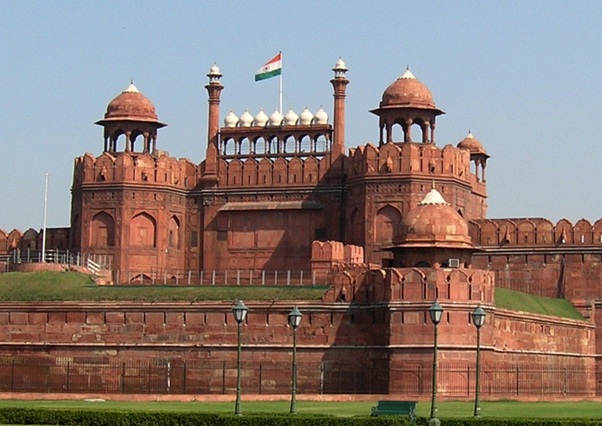 Red Fort – The Red Fort was the official seat of Mughal rule and authority from 1648 onwards, when the 5 th Mughal emperor, Shah Jahan, decided to move the capital of the empire from Agra to Delhi. Constructed using red sandstone, it remains one of the architectural marvels of the Mughal era. In 2007, it became a UNESCO World Heritage Site.
Qutub Minar – At a height of 234 feet, this minaret is the tallest individual tower in the world and is a perfect display of Mughal architectural brilliance.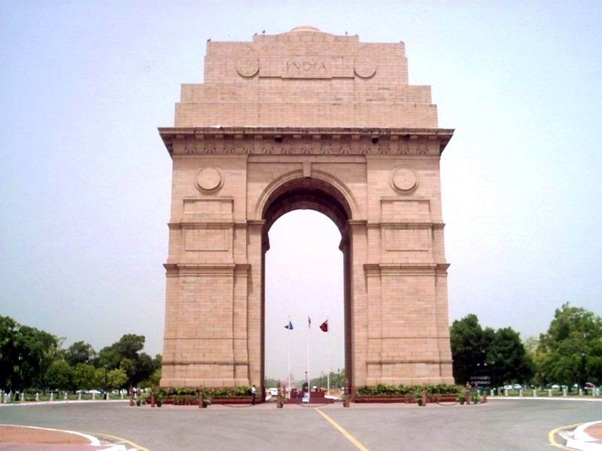 India Gate – The All India War Memorial, popularly known as the India Gate, is a war memorial located in New Delhi. The Amar Jawan Jyoti is the burning structure, right underneath the archway, which symbolizes the eternal, immortal soldiers of India.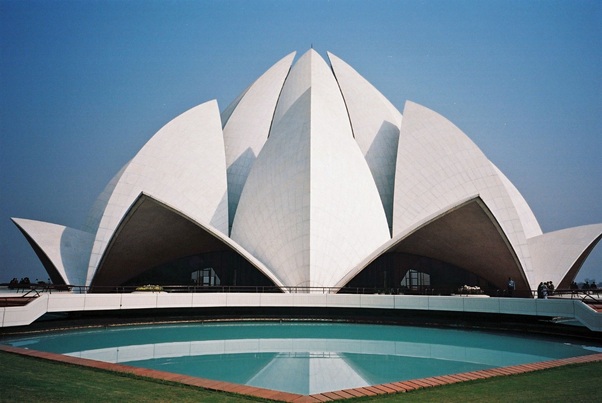 Lotus Temple – Commonly known as Lotus temple, is a house of worship which is open to all regardless of religion, or any other distinction. It is situated near Mandir Marg in Kalkaji, New Delhi
Khan Market – Khan Market is one of the hot spot and posh market in Delhi which serves as a perfect place for friends and family to hangout.
The city which surround the city of Delhi are equally beautiful and a treat for nature lovers. If you wish to visit hill stations then Nainital and Mussoorie are your go to option.
Nainital: One can reach Nainital from Delhi via train or flight. But if you are up for an adventure book a Delhi to Nainital taxi. Nainital with its beautiful lakes, temples and exotic scenery around is a paradise nestled in the arms of Kumaon Hills with an air which is refreshing and carries a subtle charm. Crowded around a deep, green volcanic lake, Nainital is Kumaon's largest town and favourite hill resort. It occupies a steep forested valley around the namesake lake Naini. Plenty of hotels are set on the hillside around the lake. There's a busy bazaar, and a spider's web of walking tracks covers the forested slopes to view points, overlooking distant Himalayan peaks.
Mussoorie: Just like Naintal one can avail Delhi to Mussoorie cabs as well to travel to the queen of hill stations, Mussoorie, situated 6000 feet above sea level. Mussoorie has only grown into a popular hill station to provide you an escape into the wave of activity surrounding the scenic views and lush green flora. The Mall is the centre point of Mussoorie with its two ends, Library and Picture Palace, spread some distance away. In Mussoorie, you will find both nature at work with beautiful waterfalls and sceneries as well as architectural marvel of colonial structures.