Want the easiest way to punch up any outfit on a special occasion or for your everyday look? Reach for the trends being highly chosen by those fashion bloggers. And right nowthere's nothing hotter than a pair of bright, shiny statement earrings. They might be something you have been admiring from sometime but never quite dared to try and incorporate these earrings into your outfits.
However styling them could get a little tricky, but if you never try them out you'll never know what they could turn out to look like. Here are some helpful tips for you to style these trendy earrings to your outfit.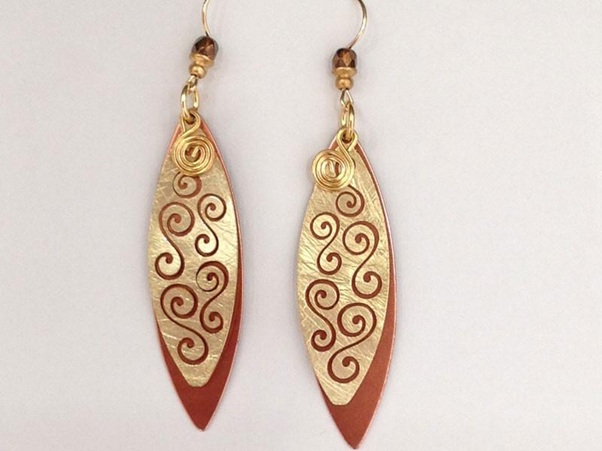 Keep other jewelleries minimal: These earrings are called 'statement' for a reason; as you want them to be the main attraction. When you pair these earrings to your outfit it's better to keep the other pieces minimal or instead just avoid pairing them. Dainty rings are ok but don't push your limits by pairing it with a statement neckpiece.
Combine with a black outfit: All black outfits always need a pop of colour to stand out. This time try pairing your outfit with a bright and shiny statement earring. This will help you look simple yet classy and at the same time enhance the look of your entire outfit.
Mix patterns and colours: Some women may prefer to go matchy-matchy palette with their accessories and outfit but don't hesitate to pair contrasting colours. When you do so they stand out even more and look equally elegant.
Keep them for daytime look: Yes! The first thought that comes to your mind about statement earrings is that to keep them for a night look, but you must know that you can absolutely buy these fashion earringsonline to pairwith a blazer during the day or just on simple t shirt on weekends. Again, remember the key here is to keep everything else minimal.
Pair it with a highly patterned outfit: Most experts say that you shouldn't accessorize if you wear a high patterned garment. But do you know how beautiful statement earrings look on these high patterned tops. Prove them all wrong and be bold with your outfit choice.
Experiment with your hair: A pony tail or an updo is the most elegant way to show off your dangle earrings but wouldn't it be cool to do something different than what others have already tried. Statement earrings look just as beautiful when they are left peeking through your loose waves. If you like you can even part your hair on one side and let the earring show on the other side for a classier look.
These tricks would definitely help you to pair those statement pieces elegantly to your outfits. If you are someone purchasing these huge earrings for the first time, try and go for a colour (like black or nude) that can match all your outfits.