With the change in the technology, the process of buying & selling has become more speedy & convenient. Consumers, now, prefer to inspect and learn more information about the product they are going to buy without having to visit the store to buy it. Furthermore, retailers or business people offering services are more proactive with their online product promotion giving more & more options to the buyers. In fact, the whole process has been facilitated even more with the development of WooCommerce. As WooCommerce allows retailers a complete package of features to manage their sales & products, it also enhances the shopping experience of buyers with the smooth checkout & full description of the desired products. So, lets check out few of the Best ECommerce WordPress themes including some of the Premium Magazine WordPress Themes, fully compatible with WooCommerce.
Shopo
Much similar to MinShop this one also has Ajax shopping cart that lets users add/remove items from their cart without having to reload the entire page, which eases the shopping experience, to say the least. In addition, you get access to many promotional areas like duel navigations in the header, welcome message, feature slider and product slider. You can also use this theme as a simple WordPress blog themes which would include a blog along with your Ecommerce store.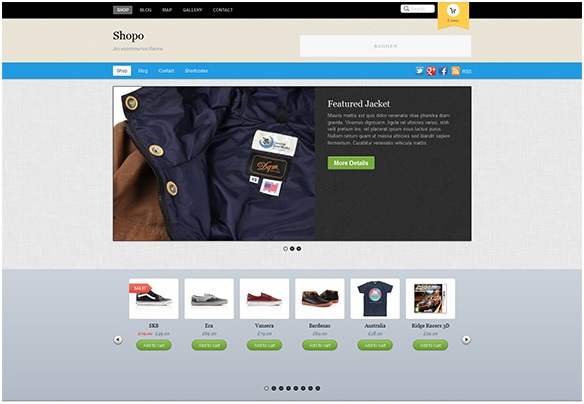 ShopDock
A perfect theme to ease shopping experience with support for the most famous eCommerce plugin that is, the WooCommerce. In addition to that, the theme also adds a feature to add/remove items directly from the cart without reloading the entire page and it also sums up the total in the cart instantly.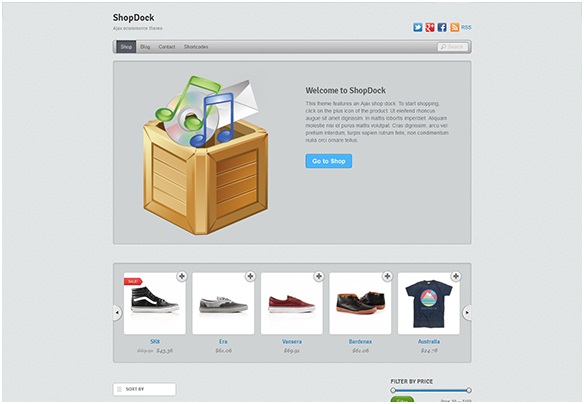 StorePro
A fully features theme that will allow you create an entirely flexible, functional and beautiful online store without bothering you with all the peculiarities of coding.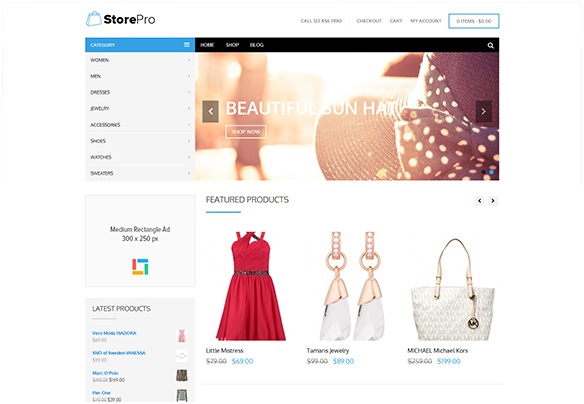 Roku
Minimalistic, modern and straightforward are three words that sum it up for this functional theme that can be used to setup online store within minutes.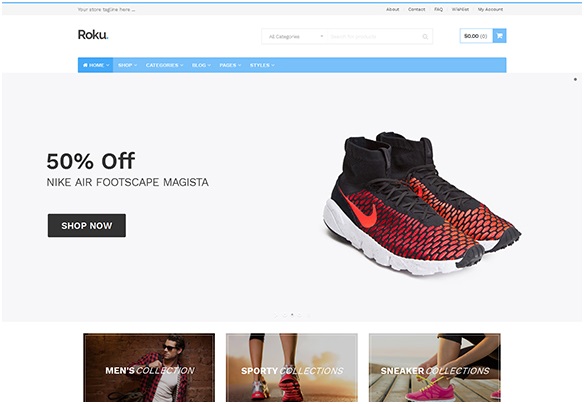 Checkout
If you are looking for something that just works and lets you sell digital goods online, your search ends right here.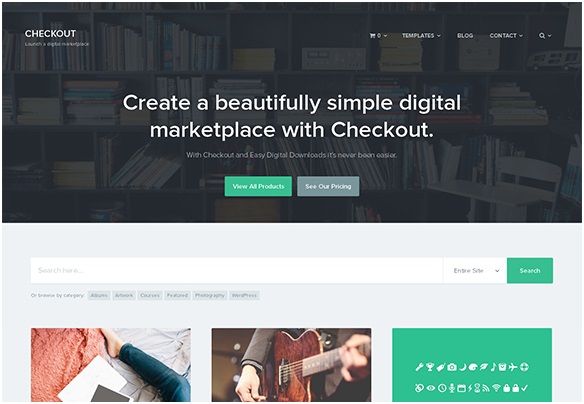 ShopIsle Pro
A multipurpose, responsive and excellent WordPress theme designed especially for online shops. The theme makes bringing your products to market much easier. Simple and customizable, but loaded with features, Shopisle enables you to quickly and easily bring your site to life.
Azera Shop
An excellent theme embedded with WooCommerce support and thus very suitable for setting up any type of online store.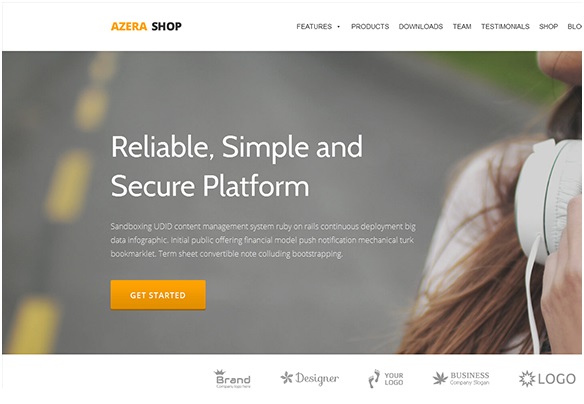 ShopIsle
This one is a stripped down version of ShopIsle Pro; you can substantially dip your toes in this one and see how things work before going pro.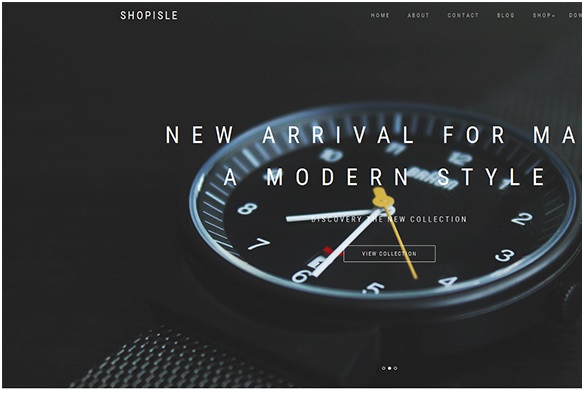 Shop
Making selling products easy as a pie, this one is constructed from Seed framework — featuring a responsive grid, retina optimization, a variety of page templates, shortcodes, featured videos, WooCommerce and Gravity Forms compatibility and much more. The overall design of the theme is flexible, clean and modern and accommodates a wide variety of brands and products.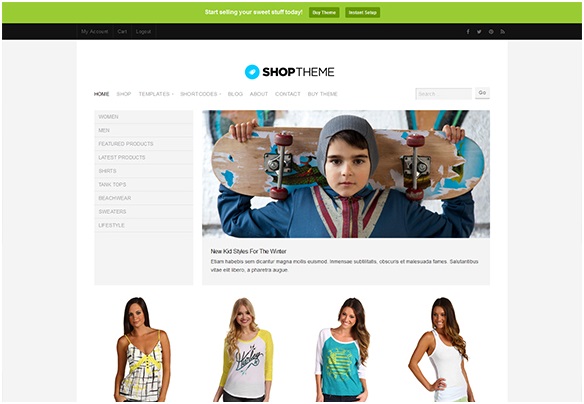 eMaxStore
You can use this theme to setup a standalone blog or create it as a part of a larger eCommerce site to drive more traffic to your website from search engines and social media. The beautifully designed elements let you showcase your products and generate more sales.